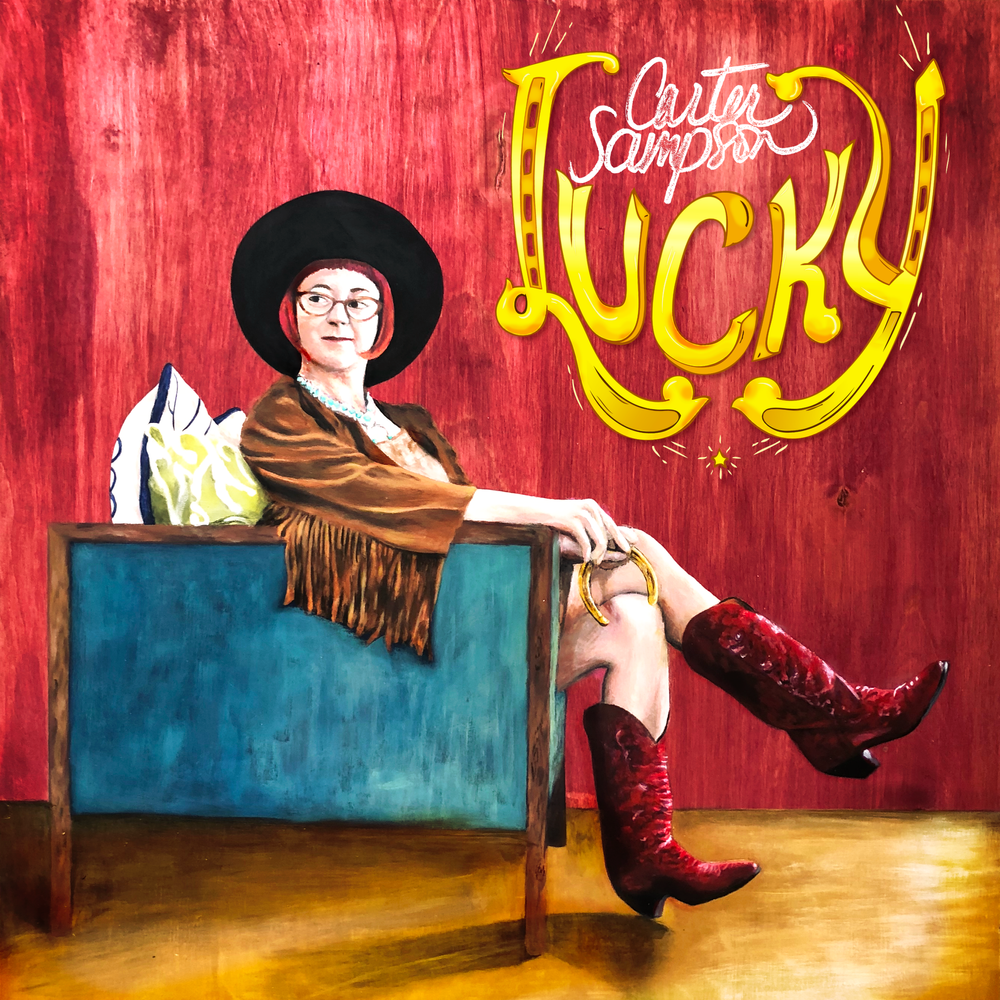 Lucky
2018
Engineered by Jason Scott in Moore, OK // Mixed by Wes Sharon at 115 Recording in Norman, OK // Mastered by Garrett Haines at Tree Lady Studio in Pittsburg, PA. Cover Painting by Stuart Sampson.
Graphic Design by Ali Harter.
Carter Sampson - vocals, tenor guitar, acoustic guitar
Jason Scott - vocals, drums, acoustic guitar, mandolin, backing vocals
Jared Tyler - dobro, backing vocals, banjo, mandola
James Purdy - drums
John Calvin Abney - keys, electric guitar, harmonica, percussion
Kyle Reid - keys, electric guitar, pedal steel, hammer & nail
Luke Mullenix - Bass
Jack Waters - drums, backing vocals
Erik Oftedahl, Ken Pomeroy, Nellie Clay - backing vocals
Kahlie Sue Pinello - flood piano on Ten Penny Nail
Zac Copeland - acoustic guitar on Hello Darlin
LUCKY is available on iTunes, Amazon, Pandora, Spotify & Bandcamp.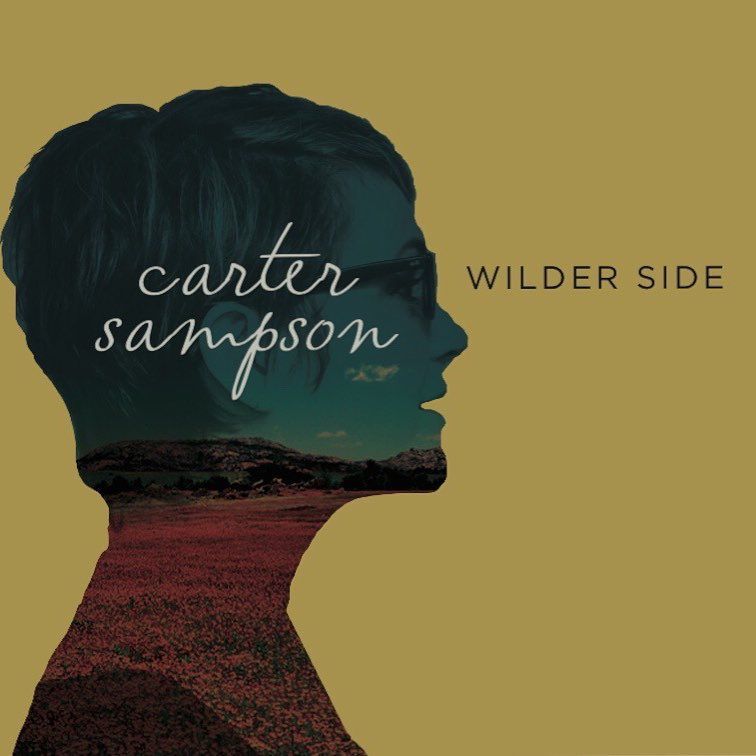 Wilder Side
2016
Engineered by Travis Linville in a little house in Norman, OK // Mixed by Trent Bell at Bell Labs in Norman, OK //Mastered by Garrett Haines at Treelady Studios in Turtle Creek, PA

Carter Sampson sings and plays acoustic guitar John Moreland sings backing vocals
Ali Harter sings backing vocals
Ryan Jones plays organs and pianos
Joe Mack plays acoustic guitar
Gabriel Mor plays electric guitar
Travis Linville plays all other guitars and dobro, bass, drums and percussion, banjo, pedal steel, backing vocals

Photography by Kyle Chaufty
Illustration by Samantha Vigliaturo 
Design by Brittany Phillips
Wilder Side is available on iTunes, Spotify, Amamzon bandcamp & Pandora.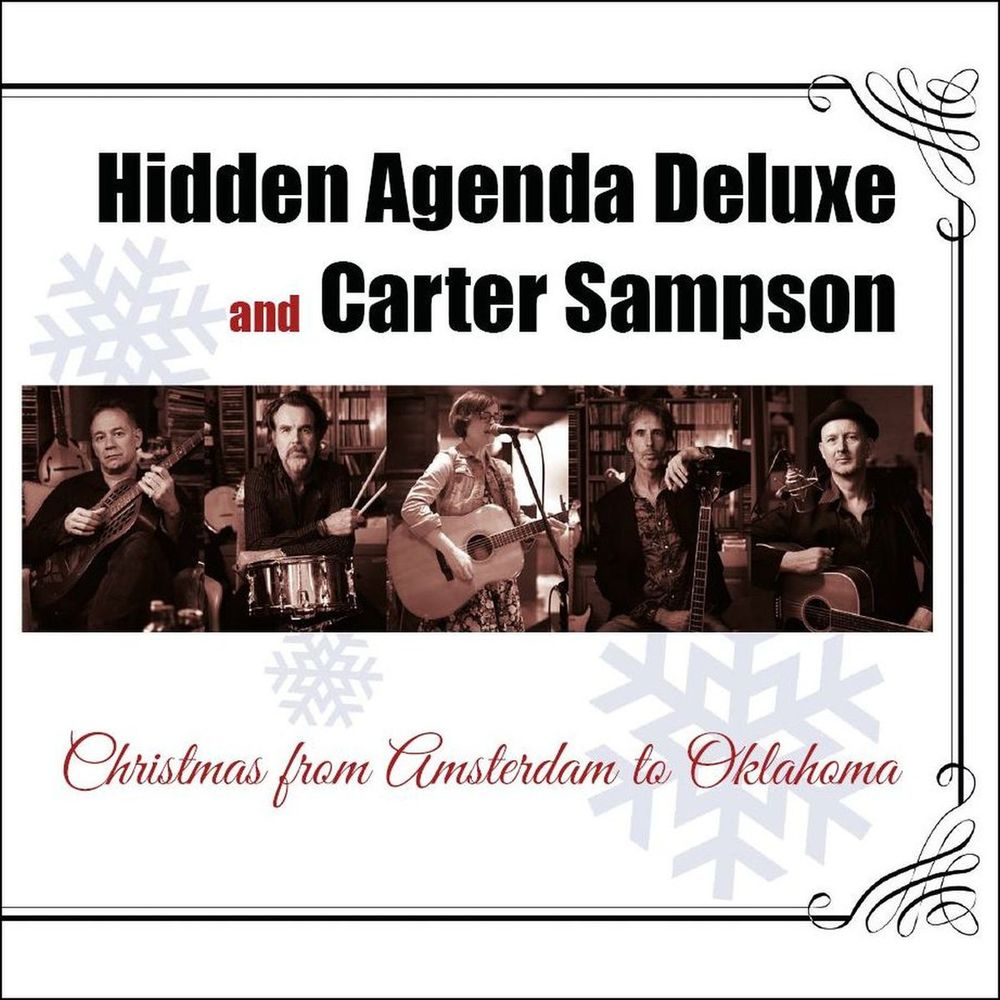 Christmas from Amsterdam to Oklahoma
2016
Christmas and Holiday songs by Carter Sampson & Hidden Agenda Deluxe. Recorded in Boxmeer, Netherlands.
Available on Amazon & Spotify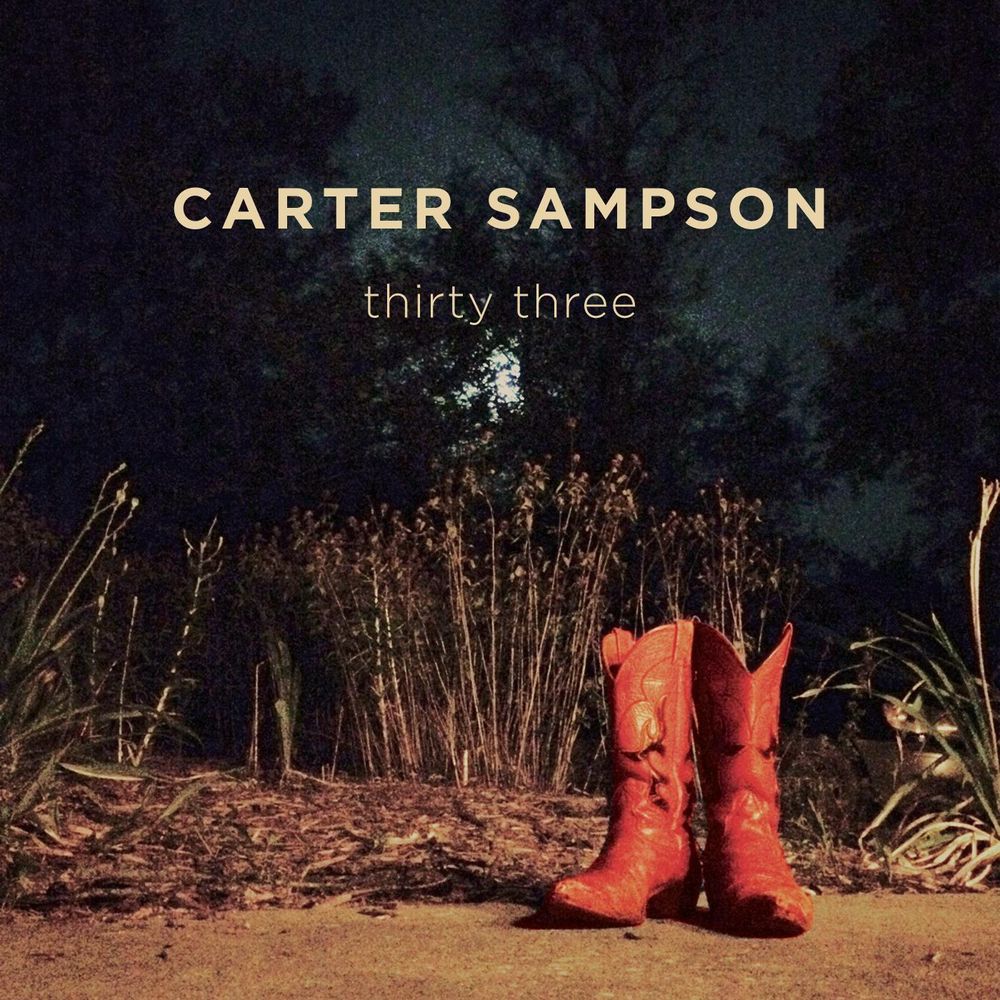 Thirty Three
2014
5 song acoustic EP recorded in June 2013 at Treelady Studios in Pittsburg, PA. Engineered and mixed by Dave Hidek. Mastered by Garrett Haines. All songs written and preformed by Carter Sampson. 
thirty three is availble for digital download on iTunes and Bandcamp.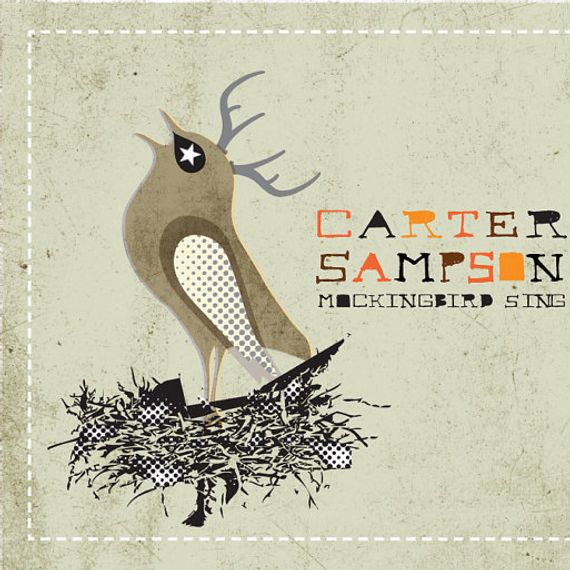 Mockingbird SIng
2011
Recorded at East Hall Studios, Fayetteville, AR
Mastered at Treelady Studios, Turtle Creek, PA
All songs except John Hardy (traditional) written by Carter Sampson and arranged by Carter Sampson, Chris Moore, Jared Dunn & Caleb Rose

Carter Sampson- Vocals, Acoustic Guitar
Chris Moore- Bass, Acoustic Guitar, Pedal Steel, Organ, Harmony Vocals, Percussion, Shotgun, Accordian
Patrick Calaway- Upright Bass, Electric Bass
Caleb Rose- Electric Guitar, Harmony Vocals
Jared Dunn- Drums
Available on iTunes, Amazon, Spotify, Pandora and Bandcamp.
Good for the meantime
2008
Recorded at Dirty Bird Studios in Norman, OK with Travis Linville.
Available on Spotify, Apple Music, Amazon, iTunes & cdbaby.com